An Expert's Suggested Application for Soft Touch Coatings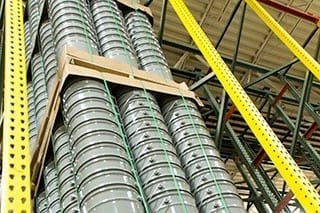 Manufacturers apply soft touch coatings to turn plastic and metal substrates into softer, yet more durable and appealing surfaces for smartphones and electronics, automotive interiors, appliances, and toys. Soft touch coated products can be seen virtually everywhere. Soft-feel coatings by Aexcel impart the look and feel of leather, satin, or other lush materials over plastic, metal, and other hard surfaces. Besides creating a texture that is easier to grip, soft touch coatings can add a sense of luxury to automobile or airplane interiors, a more elegant feel to appliance handles or handheld devices, and soften the edges of plastic toys.
About Aquacel 2000®
Aexcel's soft touch coating system, Aquacel 2000®, is available in clear or pigmented formulations. Originally developed to improve the appearance and soften the feel of computers and other electronics, Aquacel 2000® can be applied to most plastic substrates and pretreated steel. These coatings have exceptional resistance to wear, abrasion, and fingerprints. In fact, this soft-feel coating typically lasts longer than the electronic equipment or toys themselves.
Technical Elements of Aquacel 2000®
Aquacel soft touch coatings are two-component clear polyurethane systems with viscosity equivalent to laundry detergent (40±5 sec. Zahn #2 at 75°F). This industrial coating boasts excellent adhesion to plastic substrates and pretreated steel while providing superior chemical resistance. The drying process consists of a 5-minute flash-dry followed by 30 minutes at 170-180°F. The dry film thickness is 1.5 to 2.0 mils.
Coating Application Tips
Before application, clean the surfaces of oil, dust, or mold. Apply with a conventional or automatic spray with a two-component proportioning pump. For best results, since polyurethane materials are sensitive to moisture, ensure the surface does not contact water. Air compressors should be equipped with moisture traps, filters, and dryers to make sure the surrounding conditions during application and curing are dry.
With the right soft touch coating and proper application, you can differentiate your products from the competition!
Do you have application tips for soft-feel coatings? Share your thoughts in the comments below.