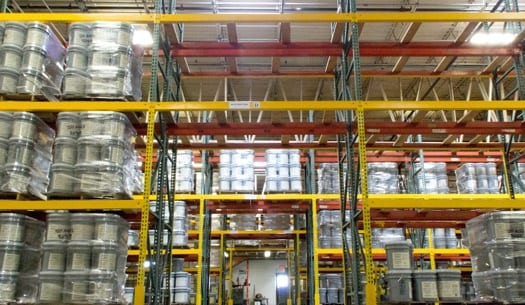 We're ready to put our 50-plus years of coatings expertise and state-of-the-art, 70,000-square-foot paint production facility to work for you. As your coatings partner, Aexcel will offer support at every stage of the development process:
Custom Formulation: You have your product and manufacturing design. Now you need a coating that will meet your performance requirements and fit seamlessly into your manufacturing process. Enter Aexcel. Our experts have custom formulated thousands of coatings to go over even the most troublesome substrates for customers in various industries. We can formulate a coating to fit your needs and manufacture it at our facility, steps away from the lab it will be formulated in.
Toll Manufacturing: You already have a paint that satisfies your performance and manufacturing needs, but your organization's time and resources are better spent developing and selling products than manufacturing them. Having manufactured thousands of batches for other organizations under confidential contractual agreements, we are uniquely positioned to toll manufacture your paint and coatings products. Our manufacturing, batching, filling, and packaging capabilities are flexible enough to accommodate a wide range of requirements. In addition, our experienced paint and coatings manufacturing staff will ensure your production is optimized for efficiency and your shipments arrive on time.
Private Label: Your customers have identified a need that you want to address, but they're not willing to wait while you formulate a coating that will meet their demands and verify its performance with proper testing. Fortunately, we have dozens of commercially successful coatings formulations readily available for a wide variety of applications and substrates. Go to market with one of Aexcel's proven traffic paint or industrial coatings formulas in a container with your branded label.