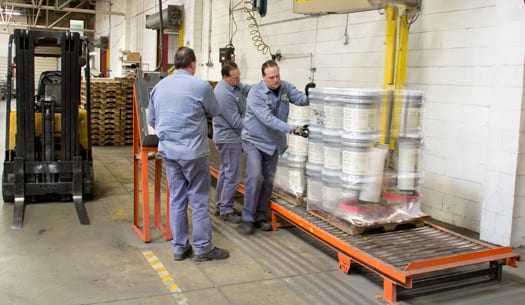 Why reinvent the wheel? If your customers have a particular need, or you're looking to enter a new market currently served by our existing line of traffic paints and industrial coatings, try using a proven Aexcel product—with your label on it.
We've been working with some of our private label partners for decades under confidential contractual arrangements. Operating under a private label agreement with Aexcel allows our partners to maximize profits on their paints and coatings: When you partner with Aexcel you get a full-service, turnkey supplier for all your paint and coatings needs thanks to our expertise in formulating, manufacturing, packaging, and fulfilling orders.
If you're servicing customers in the traffic paint or industrial coatings market, please browse our current product offering to decide whether an Aexcel formulation is right for you.
Don't know how to choose the right private label producer? Check out our guide for more info.