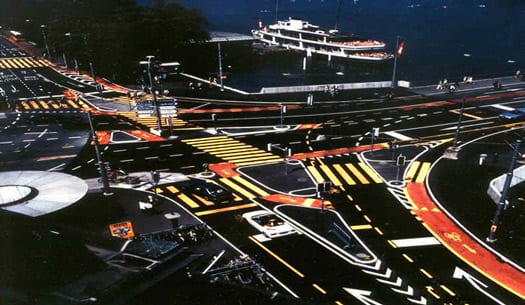 Aexcel traffic paints are engineered for superior performance in the most demanding environments. You can find our paints on roadways and in parking lots from Alaska to Florida—and just about anywhere in between. As a result, we've built a diverse customer base that relies upon our wide variety of waterborne and solvent-based high-grade traffic paints for their most challenging applications. In fact, most of our specialty traffic paints, as well as eco-friendly traffic paints have evolved from the custom formulations and product development for our long-standing customers.
But what Aexcel offers goes far beyond innovative traffic marking products. For over 50 years, our attentive customer service and on-time production and deliveries have helped drive results for a broad range of customers. This combination of high-performance products, timely production, and personalized customer support has set us apart from the competition in the traffic and zone marking paint industry.
If you prefer a true partner to a standard vendor, Aexcel is your traffic paint supplier. Whether you're a traffic paint distributor looking to better serve your marketplace, a municipality hoping to restripe your roads and parking lots with less frequency, or a striping contractor aiming to minimize paint failures and rework, Aexcel is ready to help you achieve your goals.