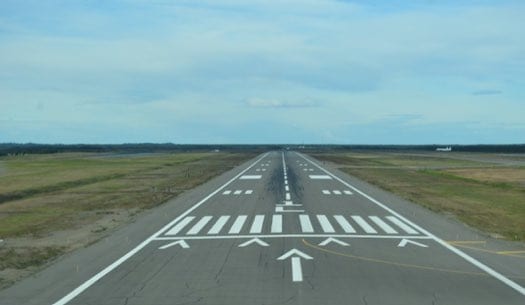 Low VOC acetone acrylic traffic paint is highly versatile and ideal for striping roadways, airports, parking lots, and other high-traffic areas. Glass beads can be applied to the liquid paint to enhance reflectivity for night driving. The low volatile organic compound (VOC) content of under 100 g/l meets even the most rigid VOC regulations while providing a high level of performance on all types of pavement. The quick drying formula ensures that paint markings can maintain their integrity without unwanted tracking common with slower drying paints.
Proper Use of Low VOC Acetone Acrylic Traffic Paint
To reap the benefits of low VOC traffic paint, make sure it's applied using appropriate methods and equipment. Low VOC acetone acrylic traffic marking paint should be applied to a clean, prepared surface with industry standard conventional or airless line striping equipment and tips. As with other traffic marking paints, determining the correct pressure and tip size will ensure consistent, crisp markings applied at the appropriate thickness that fully optimizes the performance of the paint. For conventional spray equipment, a 0.1 inch orifice tip is recommended with the lowest pot and atomizing pressure that produces a smooth line at the correct thickness. Aexcel recommends starting at 60 psi and adjusting from there. For airless equipment, a .015-.021 inch tip is recommended at a pressure ranging from 1500-2000 psi. This product should be applied at temperatures between 40 ºF and 90 ºF and at least 5 ºF above dew point and relative humidity below 85%.
Benefits of Aexcel's Low VOC Acetone Acrylic Traffic Paint
Low VOC: <100 g/l

Meets Federal Specification A-A-2886B Type II

Fast dry time in under 10 minutes

Performs well on all types of surfaces

Ideal for parking lots, roads, and airports in VOC-regulated areas

Ready to Spray – No thinning required

Can be applied down to 40 °F
Why LowVOK Low VOC Acrylic Acetone Traffic Paint?
If you're looking to comply with stringent VOC (volatile organic compound) regulations without sacrificing performance, our low VOC acetone acrylic copolymer traffic paint is your solution. These paints perform well on all types of pavement and are available in all colors. When VOC compliance and quick dry time are of the utmost importance, turn to Aexcel Low VOK Acetone Acrylic traffic marking paint for your striping needs.
Superior Quality Traffic Paint by Aexcel
At Aexcel, we provide the highest quality VOC-compliant traffic paints in the industry. Our goal is to ensure that your paint is highly visible, easy to apply, and exceptionally durable, while falling within stringent VOC guidelines. With more than 60 years of experience, we have the in-depth knowledge necessary to develop optimal paint for a broad range of applications. We focus on finding innovative solutions that keep our company at the forefront of painting and coating technology. Whether you need reliable low-VOC paint for your small parking area or a large-scale traffic project, we will help make your project a success.
To learn how Aexcel's superior low VOC acrylic traffic paint can improve your next project, or to find out more about our industrial paint and coating services, contact our experts today.
Available Products: