Considerations for Manufacturers when Selecting a Tolling Partner or Private Label Producer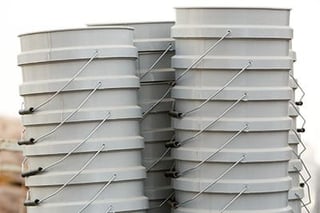 Successful businesses often require high performance production partners. Whether you're seeking a contract paint manufacturer or a scientifically-minded formulating partner who can produce new materials under your private label, you want a company that is experienced, dependable, consistent and quality-minded. Selecting a partner to formulate, produce, blend or package products that will carry your brand and trademark requires a strong relationship built on trust and experience.
The need to find such partners is generally a positive sign of growth, signaling that demand has begun to exceed your current capacity. In some cases, outsourcing may precede capital expansion, and finding a partner is a short-term solution to a "good problem." Alternatively, maybe you have a new product is not well suited to your existing production equipment or methods. Or, as happens with more frequency, regulatory limitations restrict the use of certain materials or methods in your own facility. These constraints may call for you to consider outsourcing to a tolling or private label partner. In all cases, the decision to outsource results from determining that gains from the outsourced product will be greater than costs. Regardless, the partner selection process is important. Poor performance can disrupt your company's smooth operation.
Finding Tolling and Private Label Partner Candidates
The first step in locating a partner candidate is to identify companies with the interest, experience and capabilities to handle your production requirements. What is the track record of the producer? Three important qualifiers when selecting a contract paint manufacturer are:
Capital: facilities, equipment and trained personnel suited for your production requirements
Capacity: sufficient capacity to handle the desired paint or coatings production,
Competence: demonstrated expertise, particularly in regulatory and technical matters. In the coatings, adhesives, and chemicals industries, many processes require technological expertise not widely attained. Be sure to find a competent partner.
Tolling and Private Label Partner Selection
A successful partner relationship is mutually profitable and characterized by trust and open communication. When selecting a production partner or private label producer to manufacture your products, it is prudent to follow established guidelines in the process.
In the coatings (and related) industry, Aexcel has developed a checklist to share with Tolling and Private Label partners. This is a two-way document, designed to ensure that the details of the relationship are sound and that both partners are focused on the same high-quality results.
Selection and Pre-Agreement Phase
Trust: Before any relationship can be formalized, elements of confidentiality, trade secrets and formula ownership must be agreed.
Communications lines must be established.
Production Elements
Formulation: certify formulas and scale for production
Raw Material: sourcing, pricing, and vendor substitution authority
Production: Set-up, filling, labeling, equipment and processes
Manufacturing, Filling and Handling Costs determined
Training and Certification requirements reviewed
Quality Control Management
Raw Material Inventory Control
Quality Control Procedures for both raw materials and finished goods
Return Product Procedures
Waste handling, including Hazardous Waste, if any
Delivery Processes
Shipping and Delivery directions
Invoice and Payment terms
Legal Issues
Agreement length, termination conditions, cross indemnification, dispute resolution.
Finally, what happens at the end of the arrangement: Cancellation of contract; disposition of raw materials; resolution of inventory and confidential information.
These are just some of the items to address when considering a manufacturer for tolling and private labeling production arrangements.
Download the full checklist for a complete view of considerations to ensure a successful partnership.