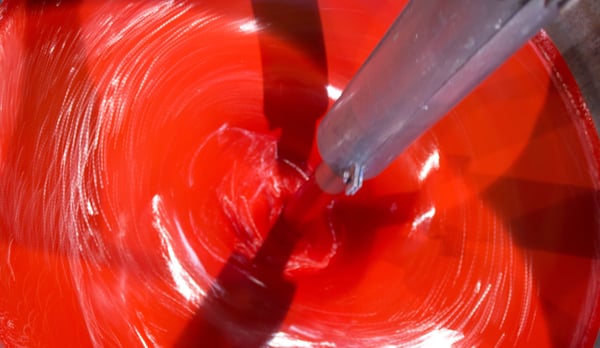 The topcoat is one of the first things a consumer notices about a product. The right finish can be a major differentiator among competing products, while the wrong topcoat can cause premature product failures. It's important to work with a coatings supplier who understands your product's end-use environment and application to ensure the topcoat will not fail in the field.
Aexcel has formulated and manufactured hundreds of acrylic, polyurethane, and urethane topcoats for customers across a variety of industries including, but not limited to:
Agriculture
Architectural
Consumer Goods
Electronics
Flooring
Furniture
Industrial
Marine
Storage Tanks
Warehousing
While the right topcoat for a product's end use is critical from a customer's perspective, Aexcel understands that a coating must fit onto a manufacturer's production line to make business sense. Our formulators will work to ensure your topcoat meets end-use performance requirements while fitting seamlessly onto your existing coatings line.
---
Your material. Your process. Your end-use application. We use all three factors, plus our expertise, to create the perfect high-performance custom coating.
Substrates: Aluminum, steel, treated steel, galvanized steel, primed surfaces, bronze, wood, concrete, asphalt, plastics, and paperboard
Chemistries: 1k and 2k urethane, 1k and 2k polyurethane, alkyd, epoxy, vinyl, and acrylic
Properties: Color, gloss, durability, flexibility, color retention, formability, and VOC/environmental considerations
---