20 Interesting Facts About America's Soybeans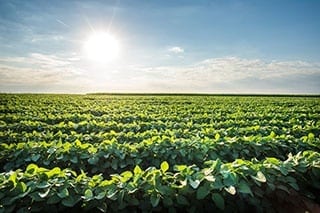 Soybeans have long been featured as the most versatile agricultural product in the world. While most soybean production ends up as components for animal feeds, a notable and growing percentage of the product can be found on retailer shelves in an amazing variety of products or in industrial applications that most would never have imagined.
While modern technology has expanded the use of soybean components to a great number of non-food related products such as pharmaceuticals, auto parts, and low-VOC paints, food producers continue to find more uses for this most environmentally friendly and renewable resource.
20 Interesting Facts About Soybeans
Derived from natural soybean oil, BioStripe® traffic paint and BioSealcoat® asphalt sealer help support farmers and have earned recognition from a variety of soybean councils and associations. Click here to learn more!
Do you have interesting facts to add to the 20 listed above? Share your facts in the comments below!
Are you looking to resurface your driveway with an eco-friendly product? Learn more about the safer way to rejuvenate & seal your driveway, BioSealSafe™.