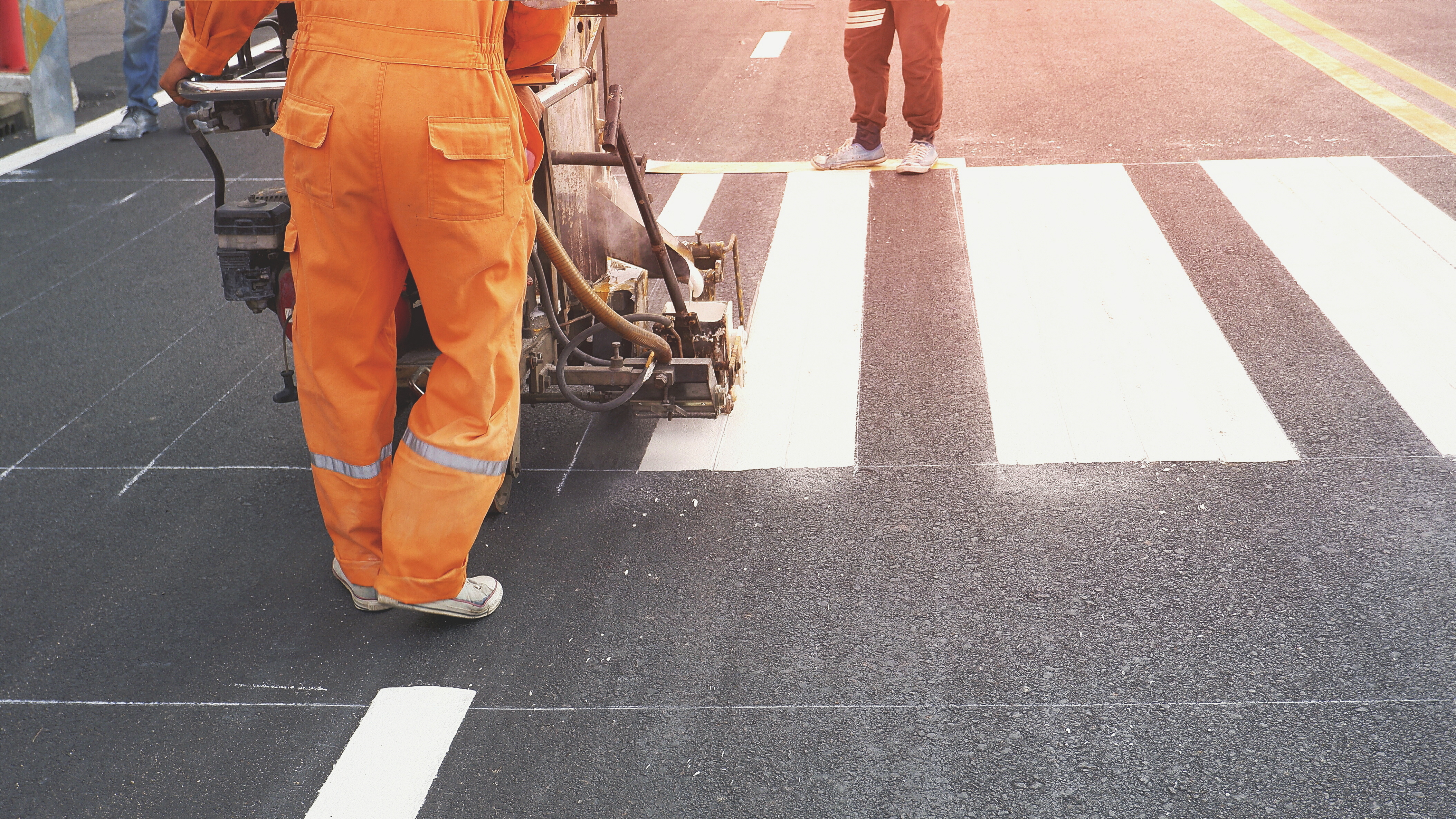 A Brief Guide to Waterborne Traffic Marking Paint
Traffic markings—the yellow and white lines on roadways, parking lots, and other similar areas—are critical to keeping motorists, bicyclists, and pedestrians safe. Today, these markings are typically made from paint, which, after undergoing numerous modernizations and improvements, offers high visibility and durability. Both of these qualities are essential to an effective roadway safety improvement material.
Traffic marking paint is available in many variations. Below, we provide an overview of waterborne traffic marking paint, including what it is and key considerations when using it.