5 Things Facility Managers Buy That Have Eco-Friendly Options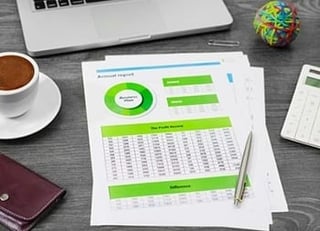 In recent years, facility managers have become focused on constructing and maintaining buildings and complexes that are energy efficient, sustainable and produced from ecologically positive materials. Maintaining attractive and inviting interiors, exteriors and surrounding landscapes can be managed with the growing number of green products that have evolved in recent years. Not only are many of these products safer and more effective, they can be more value adding as well.
The list of sustainable products for effective facility maintenance continues to grow. Here are 5 Eco-friendly initiatives that have been widely adopted by Facility and Maintenance Managers.
1. Eco-Friendly Cleaning Equipment
Many facilities management departments, notably at universities, have explored options for more sustainable cleaning and maintenance equipment. For example, University of Southern California Maintenance has replaced their old vacuum cleaners with Carpet and Rug Institute-approved cleaners that remove microscopic pollutants and allergens from the air, making the environmental air quality much cleaner.
Among other changes, LEED-certified ECHO floor scrubbers and Ready Space Carpet Cleaners that use less water and detergent while making for more sterile floor surfaces are being instituted in many situations.
2. BioStripe® Marking Paints
Used for striping parking lots, walkways and other surfaces, BioStripe® is the first waterborne marking paint made from sustainable natural soybean oil. Many company and university Facility Managers have selected BioStripe® to replace traditional paints for their facilities.
BioStripe paint is a USDA-certified bio-based product with excellent durability and performance. These paints contain no harmful components and have very low-level VOC (volatile organic compounds). Low VOC paints do not emit those harmful toxic gases into the atmosphere as the paint dries.
And as a soy-based product, the long-term impact of the paint will be neutral.
3. All Purpose Cleaners
Green cleaning products are biodegradable, chlorine and phosphate-free and are made from renewable sources such as coconut, soybeans or palm rather than petrochemicals.
Good Housekeeping has tested a number of green cleaning products for their effectiveness against more traditional harsh chemistry-based products. One that proved most effective for heavy-duty use and has been adopted by many maintenance managers is Simple Green All-Purpose Cleaner. This product effectively handles cleaning concrete floors and marks on walls and baseboards without using harmful components. The product is relatively odor free and is concentrated, allowing for dilution as needed.
4. Landscaping with Sustainable Fertilizers
Maintaining beautiful grounds and creating a natural setting around the facilities is an important priority in creating an inviting environment. In many situations, park-like settings have been created to provide a comforting ambiance for employees and delightful impression for visitors. Attractive benches made from recycled and repurposed materials, reused granite pavers for walkways, and eco-friendly fertilizers and sustainable pest control products make for a truly enjoyable and environmentally friendly setting.
Organic fertilizers have proven to be as economical but far less harmful to the environment as chemical fertilizers. Traditional nitrogen-laden chemical fertilizers leach into the soil quickly and thereby users tend to add more. These harmful chemicals are eventually transported into the surrounding streams and rivers.
Studies have shown that soils treated by organic fertilizers produce the same or better quality products without the pollution and contamination issues. Many managers even use composted grass clippings from their mowing to supplement other organic additives.
5. Water Conservation
Many Facility Managers have installed or replaced water fixtures, faucets and urinals to reduce usage. Some have integrated systems into their facilities to use recycled water for irrigation, toilets and urinals to reduce water usage by as much as 50%.
Sustainable products and solutions are becoming more prevalent than ever before.
What's your favorite eco-friendly product? Share your experiences with us in the comments below!