8 Considerations for Drafting Your Campus Sustainability Policy
Full Commitment from University Administration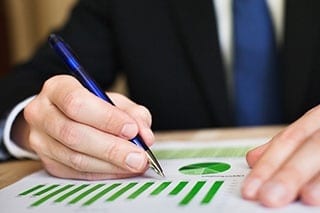 An impactful Sustainability Policy for any organization requires a strong commitment from top management. In a university or college environment, administrators and faculty must position themselves to support and mentor the execution of any strategic direction set by the policy.
1. Designated Sustainability Officer or Coordinator
Designating a Sustainability Officer or Coordinator to be responsible for improving campus practices and educating the students and faculty is the first step. This individual will be expected to direct and measure sustainability efforts on campus.
2. Create a Committee for Environmental Sustainability
The policies and focus of a sustainability program must first be developed. To accomplish this, appoint a committee of interested stakeholders to promote sustainability on and around campus. This committee should work to craft a campus sustainability policy, outlining key objectives and initiatives to work towards the overarching sustainability goal.
The Committee should consist of 6 to 10 regular members plus a range of ad hoc members from a variety of disciplines.
Some prospective Committee members may include:
Sustainability Coordinator
Interested Faculty members
Facilities or maintenance managers
Student Representatives
Additional ad-hoc members will serve as advisors to provide their particular expertise in crafting and maintaining sustainable policies. These may be representatives from the university administration, finance, planning, communications, local business and local government.
3. Initial Considerations
Preliminary discussions and questions may include:
What activities already exist? i.e. recycling, energy conservation, composting, etc.
Are funds allocated or must a plan with budgeting be proposed first?
Are there easy-to-accomplish opportunities?
How will we prioritize opportunities?
Do we have other institutions to benchmark? Share best practices?
4. Developing a Policy
After recording and summarizing comments from initial meetings, a vision of potential programs can be developed. Your policy should address environmental improvement, reduction of environmental degradation and the elimination of climate changing elements. Another principal intent of the Policy should be to educate the community toward a mindset that eliminates apathetic attitudes toward energy and water use, recycling and other eco-friendly practices. Behaviors ingrained while on campus should carry over into each individual's future lives.
5. Educate
Develop materials and use the various forms of campus communications, including social media, to publicize the initiatives. Creating mindful awareness of the problems and projects will help to enlist active participation from the student body.
6. Formulate Attainable Objectives
Create specific objectives that can add momentum to the initiative. These may include bringing a particular building up to LEED certification; creating a recycle and compost program with food services; converting to sustainable cleaning and painting products throughout the campus; creating a compost system; sponsoring No Waste events on campus; or reducing water consumption.
7. Measurement and Review
Achieving optimal sustainability on campus doesn't happen overnight. It requires a long-term, systematic overhaul of practices and continuous monitoring to ensure new procedures are being followed and are effective. Over time, consistently following new, effective sustainability practices will transform your campus into a model of efficiency and environmental responsibility.
8. Seek Private Industry Funding and Donations
Partnering with corporations who share sustainable goals can help to accomplish goals faster and create a higher level of awareness.
Many of the world's most sustainable practices have originated on college and university campuses. While quality of education should be an institution's principal objective, commitment to the protection of the physical environment is another positive contribution every university should have on its community.
Does your university have an official Sustainability Policy Statement in place? Why is having this policy so important for your program's growth and success? Share your thoughts in the comments!