8 Little-Known Sustainability Grants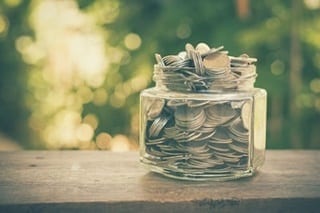 Grants are important tools for implementing sustainability strategies. Naturally the most common grant categories grab the most attention and receive the most applications. Some others are important, yet less conspicuous. The United States Government is the biggest grantor of all, allocating over $4 billion in grants for environmental and sustainable projects alone.
U.S. Federal Grants for Companies to Improve the Environment
The Federal Government offers several categories of grants to organizations to encourage support for sustainable practices. These categories are specifically developed to help these organizations research and develop green products and to invest in technology that can improve energy, efficiency, and waste management. Additionally, states and local governments may offer sustainability grant opportunities for local projects.
National Science Foundation (NSF) offers new grants for different projects each year. Their intent is to collaborate with individual small companies to develop new ideas for environmental improvements.
NASA offers grants to collaborate on projects related to energy efficiency and renewable capability for long-distance missions. For anyone with a viable energy solution, working with NASA could be a very exciting opportunity.
The Department of Health and Human Services provides grants for projects seeking to contribute to the development of biomedical technologies and solutions.
Improving Algal Production Systems to improve algae's nutritional value for aquatic animals and even humans is another area of interest. Many view algae as a potential nutritional food source of the future and believe optimizing its management and cultivation will become increasingly important in the near future.
The Department of Agriculture is searching for ways to develop biofuels and bio-based products from animal manure or carcass waste. This year's deadline for applications closes on October 6, 2016.
While every state offers a range of energy efficiency grants, Ohio Clean Energy grants cover the entire spectrum of subsidies for wind, solar, geothermal, and others. To promote 'Green Building,' companies receive grants for implementation of LEED Certification and alternative energy programs.
The Kresge Foundation offers a substantial number of societal improvement grants, encompassing education, arts and culture, health, and environment. One of the ongoing grant programs involves the effect of climate change on some of the earth's most vulnerable populations. The research involves food and water stewardship, agriculture, and energy issues.
Sea Duck Joint Venture Competitive Grant is intended to study the impacts of environmental changes on the North American Sea Duck and other migratory birds. The grants cover eight distinct scientific needs:

Optimizing identification, estimating, and counting methods;
Supporting waterfowl breeding;
Automating counting with aerial photography techniques;
Monitoring breeding and management techniques for waterfowl on the Great Lakes;
Improving veterinary and post-release survival practices;
Studying feather samples to determine breeding and molting cycles;
Studying duck survival;
Creating population modeling of sea ducks.
If an organization's sustainability coordinators dig deep enough, they are likely to find a grant available somewhere for nearly any aspect of sustainability.
Which sustainability grants does your organization apply for? Share your thoughts in the comments!
Are you looking to resurface your driveway with an eco-friendly product? Learn more about the safer way to rejuvenate & seal your driveway, BioSealSafe™.