Bio-Based Live 2016 Recap
A Recap of the Conference in San Francisco
I had the opportunity to represent BioStripe® at the Bio-Based Live conference in San Francisco from September 27th - 28th last week.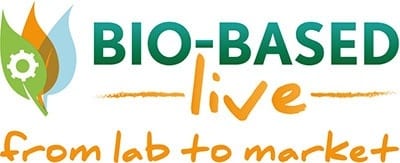 Bio-Based live is all about bringing the bio-based community together by encouraging the adoption of sustainable innovations throughout our economy. Speakers represented the entire value chain, from raw material suppliers to major retailers to venture capitalists, including:
Kevin Craig, Program Manager, Bioenergy Technologies Office, US Department of Energy;
Dr. Lee Ellen Drechsler, Director, Corporate Research and Open Innovation, Procter & Gamble
John May, Managing Director, Stern Brothers;
and more.
Overall, my 3 greatest takeaways from the conference are:
1. Not Just Niche
The biobased movement is here to stay. Major brands including PPG, Neste, and Interface spoke about how sustainable innovations are shaping strategic brand decisions and product development. This commitment from international heavy hitters demonstrates industry's belief that biobased products ought to be a centerpiece of any viable growth strategy moving forward.
2. Beyond Green
The cliché that 'green' products do not perform as well as incumbent products is on its way out. As the biobased industry has matured, companies have shifted from merely developing substitute products that perform as well as incumbent products to supplying innovative, disruptive products that add value beyond their biobased attributes while utilizing green chemistry. From agricultural feedstock to children's toys, the coming years will bring an influx of biobased product alternatives offering premium performance.
3. Governmental Support
Federal purchasing agents are required by law to choose biobased products where practicable under the BioPreferred Program and Executive Order 13693. The USDA estimates government purchasing of BioPreferred products has displaced 300 million gallons of petroleum per year. To facilitate the program and combat greenwashing, the USDA certifies products as Biobased and there are 97 product categories with USDA Certified Biobased alternatives, including paper, ink, and traffic paint.
Did you attend Bio-Based Live? If so, what was your greatest takeaway from the conference? Share your thoughts in the comments below!