Does Your Organization Have a "Sustainability Czar"?
Sustainability Needs a Leader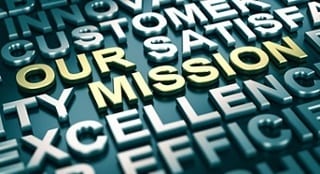 Over the past decade, nearly every major company has made a clear commitment to sustainability and eco-friendliness. Some are driven by consumer perception and economic benefit while other initiatives stem from a sincere, management-driven desire to preserve the environment for future generations. Sustainability is now included in most Mission Statements.
Instituting a sustainability culture requires absolute commitment from top management. The challenge then becomes how to implement sustainable programs without negatively impacting the bottom line. After all, management is typically graded by whether the company meets a predetermined profit goal, not how many trees are saved.
Many companies have found, however, that profitability and sustainability are not mutually exclusive concepts. In this day of social consciousness, sustainability is becoming a marketing necessity and sales are impacted by whether consumers consider a company environmentally responsible.
Designating a "Sustainability Czar"
Once management has embraced the concept of sustainability, small successes can energize the effort and create a broader awareness within the organization. The key question then becomes, "Who will harness and coordinate our ongoing effort to continuously advance the company's sustainability efforts?" Should this leader be an existing member of the management team or an experienced outsider?
Each organization is different. Coordinating activities to guide a company along the road to sustainability require a single individual who can lead both management and staff by identifying, justifying and coordinating activities in a proper sequence. Most companies would suggest that three requirements for their Sustainability Officer. The individual should:
Have a broad understanding of sustainable business practices and the successes and failures within the industry.
Be an excellent communicator, motivator, and creative thinker.
Clearly understand profit and loss calculations and be able to present a holistic view of the impact of specific initiatives.
Plan the Work, Work the Plan
With the absolute support of management and a Sustainability Leader in place, developing proactive objectives follows. Coordination is critical to ensure top management and employees are on the same page.
In 2008, a GreenBiz.com article noted that sustainability leaders should implement the acronym "CRED" to assess the objectives. These letters represent:
Credible objectives
Relevant
Effectively communicated
Differentiated and specific
Moreover, successful sustainability projects should have specific metrics to determine progress and universal engagement of all members of the organization.
Engaging the Organization
Creating a culture of sustainability means engaging the entire organization to achieve success. Creating new programs for recycling, reuse or energy conservation are starting points that allow every individual to participate in the process immediately. The Sustainability Officer must emphasize how the project both benefits the company image and the environment. Active participation can yield increased employee morale, resulting in reduced turnover in many cases.
Brainstorming among management and staff can be a very productive exercise. The best ideas can originate from anywhere in the organization. A successful Sustainability Leader challenges all groups to become more involved. Individuals who become more sustainability-conscious at work frequently extend their participation to community efforts away from their workplace.
Reaping the Benefits of Sustainability
When you do the right thing, people will eventually notice. Effectively communicating your sustainability efforts to the community helps them notice more quickly, and you will know they notice when you see a spike in your company's bottom line. A visible sustainable image should lead to increased sales and profitability as consumers make the decision to spend their money at a company deliberately benefiting their community rather than a passive competitor.
Is a sustainability initiative outlined in your organization's Mission Statement?