Industrial Coating Suppliers: Key Considerations
Industrial coatings are used to provide protection or improve specific properties on a substrate. For example, coatings may be used to enhance conductivity, durability, or flame resistance among other attributes.
Most industrial coatings are applied like paint, with a primer coat, a main coat, and a sealant or top layer. The most common substrates for industrial coatings are steel, aluminum, and concrete, wood, plastic, and paperboard. The application processes and types of coatings vary and can be customized to meet unique chemistries and application environments.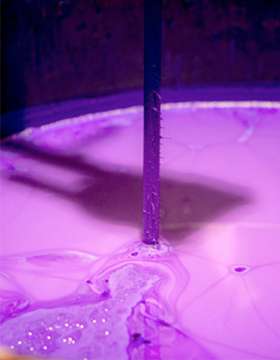 Processes for applying industrial coatings include:
Dip coating or immersion coating
Fluidized bed coating
Electrophoretic deposition
Electrostatic spraying
Spin or centrifugal coating
Trickle impregnation
Vacuum-pressure impregnation (VPI)
Wet spraying or atomization coating
Types of industrial coatings include:
Lacquers
Paints
Powder coatings
Thermoplastic coatings
Thermoset coatings
Primers
Sealers
Stains
Varnishes
A quality industrial coating supplier can assist you with selecting the appropriate coating and process for your part or product.
Considerations for Industrial Coating Suppliers
If your industrial coating supplier fails to provide innovative solutions and timely service, this can interfere with your production schedule and ultimately your business's customer relationships. It's best to regularly evaluate your industrial coating manufacturer's performance to make sure they are a trusted partner rather than an unreliable vendor.
An unreliable industrial coating supplier can be hazardous to your lead time and affect the way your product performs in the marketplace. The right supplier will assist you with determining the ideal process and coating type. A top-level coatings supplier should:
Pay attention to your technical needs.
As your business changes and grows, your supplier should be able to provide samples, adjust specifications, and develop new types and colors of coatings.
Provide needed laboratory resources.
Small and midsize coatings manufacturers can often provide in-depth lab-based resources developing and implementing tests, conducting audits, and simulating different user conditions and environments.
Simplify your business.
It should be easy to work with your coatings supplier. They should process orders accurately, ship on time, and provide necessary paperwork for regulatory requirements.
Understand environmental factors.
Your coatings supplier should be familiar with federal, state, and local regulations, ensuring that the products you purchase from them are safe and legal for your location. In the event of changes, your supplier should reformulate your coating to ensure compliance. They should have correct safety data information and paperwork available with their product.
Be flexible and creative.
Your coatings manufacturer should understand the role your paint line plays in your business and offer suggestions and adjustments to help meet your business challenges. It's ideal if they can anticipate your needs and help you achieve greater return on your investment.
Choosing the Right Industrial Coatings Supplier
Besides flexibility and a willingness to adapt to your changing specifications, the right industrial coatings supplier should deliver on time and not create or add to operational delays. Whether you are choosing an industrial coatings manufacturer for a new product or re-evaluating your current needs, look for a company that fulfills their contract obligations and actively seeks to help you improve your product.
When you're evaluating your supplier, consider these three points:
Are they able and willing to match target formulations?
You might need to change your coating's color, texture, finish, durability, or VOC content to meet market needs. Your supplier should be enthusiastic about helping you.
Can they deliver on time and in the amounts you need?
Some suppliers insist on high production runs, forcing you to find storage space and pay for product you don't necessarily want to hold in inventory. Seek out a supplier whose manufacturing minimums match up with your production schedule.
Do they provide good service and follow up with you?
Companies don't change paint manufacturers often. Like any long-term relationship, the one you have with your coatings supplier should be built on trust. Are they up front with you? Do they listen when you explain your requirements for coating? Do they keep you up to date on formulation adjustments, testing, and any supply chain issues they might be dealing with that might affect you?
Industrial Coatings from Aexcel
Aexcel Corp. provides a range of topcoats, primers, and specialty industrial coatings. We serve numerous industries, including:
Agriculture
Architectural
Consumer goods
Electronics
Flooring
Furniture
Industrial
Marine
Medical
Storage tanks
Warehousing
Our products can be adjusted and reformulated to meet desired environmental, color, gloss, dry time, and other requirements. For over 60 years, Aexcel has been pairing technical expertise with responsive customer service to help our customer partners grow.
To learn more about our industrial coatings, please contact us.