3 Signs It's Time to Find a New Coatings Supplier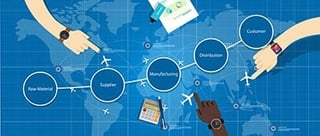 Companies can only be as effective as their supply chain. An industrial coatings supplier that is inflexible in meeting your evolving specifications may compromise the desired appearance and quality of your products. Similarly, variable delivery lead times can frustrate your scheduling, or result in operational delays or even out-of-stock situations that can damage your company's performance and reputation.
Evaluating your coatings supply situation should be an ongoing process. Some suppliers become complacent and choose to modify production unilaterally to fit their own needs. Or they reduce access to technical service, once things are up and running. Or they may modify their production and delivery to reduce costs, requiring you to increase safety stock or make other changes to your operation.
If this is happening, it is time to evaluate your coating supplier for reliability against three key attributes:
Willingness to comply with your target product specifications, especially when requirements change
Consistent and reliable delivery scheduling to match your operational needs
Dedicated, expert point of contact to resolve problems and keep lines of communication open
1. Willingness to Match Target Formulations
In the coatings industry, products are specially formulated with critical attributes such as color, texture, finish, durability, and environmental sustainability. These can be moving targets in today's world. When you need to change one or more attributes, you need a supplier who will work with you. Quickly, efficiently and with enthusiasm to meet your needs. If your coatings supplier lags in undertaking this, or balks at this type of project, it may be time to look for a more flexible supplier.
Proactive coatings suppliers recognize that being on the leading edge of a new concept can be fruitful in the long run. Those manufacturers that reject unique specifications at the outset are missing an opportunity to be of service. If a coatings supplier chooses not to match a specification at a reasonable price and reliability, it is time to look for a different, more flexible supplier.
2. Reliability of Deliveries
An inflexible coatings supplier may force you into a trade-off between delivery timing and inventory holding requirements. For example, assume you, the customer, plan a just-in-time operation, and only hold small amounts of inventory. Many producers require a large minimum quantity for production runs or shipments. Your choice may be to accept infrequent deliveries of a quantity greater than needed. This option may not be acceptable.
When working with an inflexible supplier, customers frequently pay for additional inventories from high minimum production runs. Not only is this costly in terms of capital expended, but valuable storage space may be required. What is needed is a reliable supplier who is flexible enough to produce in smaller batches at the required specification and to deliver the product on time. Supplier flexibility shows care and commitment to your business needs.
3. Strong Service and Follow-up
Unfortunately, some coatings suppliers lose personal contact with their clients. Being assigned an 800 phone number for coatings support is not what most customers require to manage their business. When a customer lacks an expert to consult and collaborate with, they end up having to explain their needs repeatedly, or to someone who may not understand the situation. Service falters. Frustration and cost ensue.
A supplier interested in helping your business grow is one that listens and responds to your changing needs. They share technical advice, information regarding industry trends, and material pricing. This involved supplier knows when the user is satisfied, both of you will benefit.
Aexcel
Aexcel has embraced the challenge of collaborating closely with customers of all sizes to meet their coatings needs. The company's approach to individual customer needs is a core focus. Aexcel's strong technical capability, with over 500 custom-formulated products, and on-time delivery rating of 95% exceed the industry average. Aexcel will work with you.