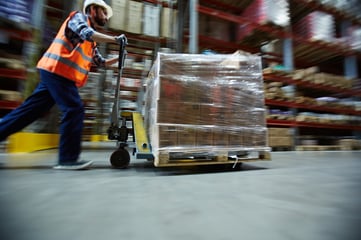 Things We Do For Free at Aexcel
We were in a staff meeting, talking about rushing a full truckload, 22 pallet shipment later that day. Our customer requested a last-minute change to this order and needed immediate replenishment of another paint. They wanted us to switch out the products on their truck. Okay, let's see what we can do about this!
Scrambling ensued: Gather the replacement products, unload the original pallets, reload the new pallets, re-do the paperwork, adjust inventory, review demand for other customers, etc.
Nobody at Aexcel thought it was such a big deal, just some extra work. As discussion continued, it was pointed out that we were doing all this extra work for free. We did not charge for this extra work and expedited service.
The comment got a roomful of blank stares. "Why would we charge for our normal behavior?" This realization resulted in a discussion of the idea, "Stuff We Do For Free."
At Aexcel we actually handle a multitude of customer matters "For Free." What else do we do? Rush a batch. Change labels. Quick-ship a partial order. Fix customer errors. Fix freight company errors. Send trial samples. Adjust payment terms. Arrange special types of delivery.
We fulfill special requests for customers all the time. We value our customers' business, want to help them succeed, and generally do not charge extra for special requests. It's all part of Aexcel's customer service, and quite normal. Hence, more blank stares: "Why would we charge for something we do anyway?"
The answer is, "We wouldn't! If we didn't do it for free, we would be no different from the other guys." We don't think the other guys are as flexible, responsive and appreciative as Aexcel.
What are some of the things your company does for Free?