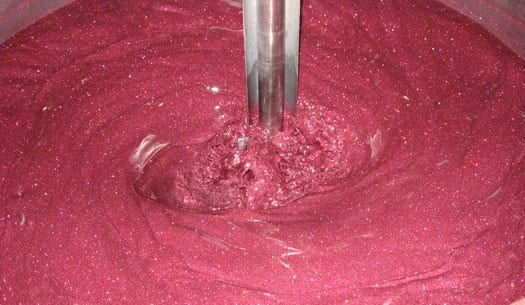 Aexcel has been custom formulating industrial coatings for over 50 years. Our fully staffed laboratory has produced coatings for a vast array of applications using a diverse set of chemical technologies. We work closely with our customers to deliver one- and two-component systems that meet their exact manufacturing, application, and performance specifications. If you're looking to improve your coatings line with a drop-in product or hoping to differentiate your product from the marketplace with a unique finish, Aexcel is here to help turn your vision into a reality.
Topcoats: Add the perfect finish to your product with a high-quality, custom-formulated topcoat
Primers: Optimize surface preparation, performance, and durability with a high-performance industrial primer
Specialty Coatings: Give your product a unique look, feel, or antimicrobial attribute with one of our specialty coatings
---
Your material. Your process. Your end-use application. We use all three factors, plus our expertise, to create the perfect high-performance custom coating.
Substrates: Aluminum, steel, treated steel, galvanized steel, primed surfaces, bronze, wood, concrete, asphalt, plastics, and paperboard
Chemistries: 1k and 2k urethane, 1k and 2k polyurethane, alkyd, epoxy, vinyl, and acrylic
Properties: Color, gloss, durability, flexibility, color retention, formability, and VOC/environmental considerations
---