Sustainability Industry Spotlight: Innovations in the Hospitality Industry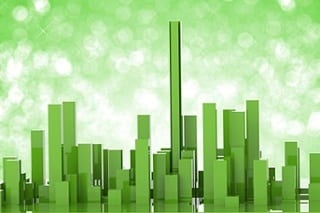 Sustainability occupies a prominent place in the Mission Statements of many global companies. The successful execution of sustainable practices can clearly demonstrate corporate responsibility, endear customers, save resources, and even enhance profitability. Sustainability initiatives require top-to-bottom commitment to a philosophical change in a company's business approach. Some of the major obstacles include the inevitable trade-offs that occur as leaders weigh sustainable practices against profit expectations.
BioStripe® Sustainability Initiative
As BioStripe®'s Product Manager, I work to lead our sustainability initiatives. I have been reaching out to other enterprises throughout the globe to benchmark efforts against how others navigate seemingly insurmountable obstacles. Sustainability solutions tend to differ depending on the industry, region, and types of products and waste generated. However, creative ideas can translate to other applications.
Sustainability in the Hospitality Industry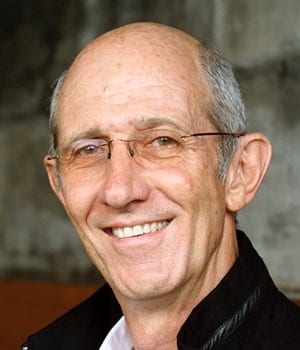 One inspiring sustainability story comes from Two Roads Hospitality's Piet van Zyl, Group Director of Engineering and Sustainability. Two Roads is a leading international lifestyle hotel management company whose properties are situated in Asia and the Middle East as well as the United States and the Caribbean. Two Roads features eco-luxury combined with adventure, cultural discovery, and community interaction.
I caught up with Piet to discuss sustainability efforts at Alila Hotels and Resorts, the luxury brand under Two Roads Hospitality Asia's boutique hotel collection with properties in Indonesia, China, India, and Oman. Here's a little Q/A session between Piet and I:
Piet, how does your Company show commitment to Sustainability?
Piet van Zyl: As part of the environmental certification, each operating hotel has a Green Team tasked with improving the environmental performance indicators, do risk assessments, and collate all the data for the EarthCheck certification. EarthCheck is an independent international sustainability certifying body, similar to the LEEDS program in the United States.
What is your greatest sustainability challenge, in general?
Piet: One of the major issues we identified in Bali, in the hotels where we operated, is how much waste has impacted the environment. That really determined us to start on a zero-waste initiative with our four Bali properties to achieve zero waste going to landfill by July 2017.
What's one of the company's most unique sustainability projects
Piet: Each hotel will have an iSuRRF laboratory. iSuRRF stands for Integrated Sustainable Resource Recovery Facility. The main function of each lab is to remove the stigma of waste being dirty or toxic and to transform waste into a valuable resource. There, waste is sorted, glass crushed, plastics shredded, and organics composted. We are then able to analyze the materials and find ways to reduce, reuse, or recycle them. From there, some materials are up-cycled by small businesses in the local community. We then utilize some of these upcycled products back in our hotels!
We are able to work with some very innovative technologies. One example of this is Black Soldier Fly Organic Converters that convert food waste to larvae that are fed to chickens and plastics to oil converters for handling the difficult-to-recycle plastics. We use biomass cookers on waste rice husks to convert them to activated charcoal for the organic garden at each hotel. We also added the activated charcoal to pig food and bedding.
What's one of your greatest sustainability goals for 2017?
Piet: We have just started doing zero waste to landfill on a project under construction here in Bali. Our goal is Zero Waste in all four Bali hotels by July 2017.
Another area we are working on is switching from oil-based paints to water-based paints. Many manufacturers now provide low VOC paints that perform just as well if not better than oil-based products. Given the advantages of easy cleaning, low environmental impact, and managing empty containers, this switch seemed like a no-brainer for us. So we are changing to water-based paints for both internal and external applications.
Sustainability: A Global Initiative
BioStripe®'s Industry Spotlight is an opportunity for companies from all industries in all parts of the world to share their sustainable efforts. Creativity exists everywhere, and sustainable development will rely on sharing practices.
Would you like to have a conversation with us and potentially become a blog feature? Take our Sustainability Trends for 2017 survey and we'll reach out if you are a good fit!