When Does It Make Sense to Use an Industrial Coatings Custom Formulation?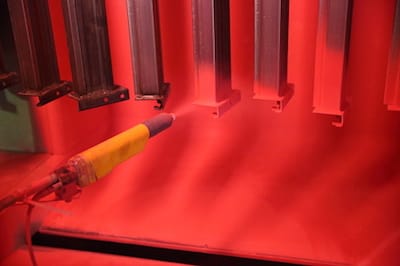 Many OEM paint line operators shy away from using an industrial coatings custom formulation because they associate them with additional expenses. Sometimes, however, a business can't afford not to use a custom formulated coating on their paint line.
1. High-Performance End Use Environment: If your product is heading for a rough outdoor or chemically harsh environment, it needs a high-performance coating ready to stand up to the elements. Most coatings manufacturers carry a 'high-performance' line, but not all end-use environments are created equal. Shipping containers, construction equipment, medical devices, and heavy industrial products are among those that often require a custom formulated industrial coating. These products' end-use environments are so demanding that even the slightest paint failure could lead to product failure in a matter of only days or weeks. Making sure your coating is formulated with your product's end-use environment in mind will help prevent these issues from arising.
2. Liquid Coating Line Operational Efficiency: Before your coating can perform well in the field, it needs to be applied on your paint line. If you're not achieving maximum transfer efficiency while optimizing your cure time, you could be leaving money on the table in the form of labor, work-in-process inventory, and paint that never makes it onto your substrate. If you have a difficult substrate for coating such as PET plastic or aluminum, transfer efficiency will likely be an issue with standard coatings even after exhausting your pretreatment options. A custom formulation might be more expensive, but could offer material savings to more than make up for the difference. If you notice that waiting for your current coating to cure is causing bottlenecks in your operation, it might be time to seek out a custom coating solution that cures quicker while maintaining your performance specifications.
3. Multifunctional Coatings: Does your product need paint for more than just aesthetics and protecting its underlying substrate? Perhaps you are looking to enhance user experience for your consumer product by adding a soft touch finish to your product. Or maybe looking for a coating that offers antimicrobial protection for your medical device or handheld product. In either circumstance, there are a limited number of coatings suppliers offering mostly standard coatings. Depending on your substrate and desired color, chemical resistance and durability properties, you might need to seek a custom coating solution.
Custom formulated coatings offer the flexibility to tackle a broad spectrum of unique issues OEM manufacturers are faced with on their liquid coating lines. This is because they are developed according to constraints set by the paint line managers, allowing custom industrial coatings to be the best fit for products, rather than merely the best available.
Does your product or liquid coating process present unique issues that would be best addressed with an industrial coatings custom formulation?